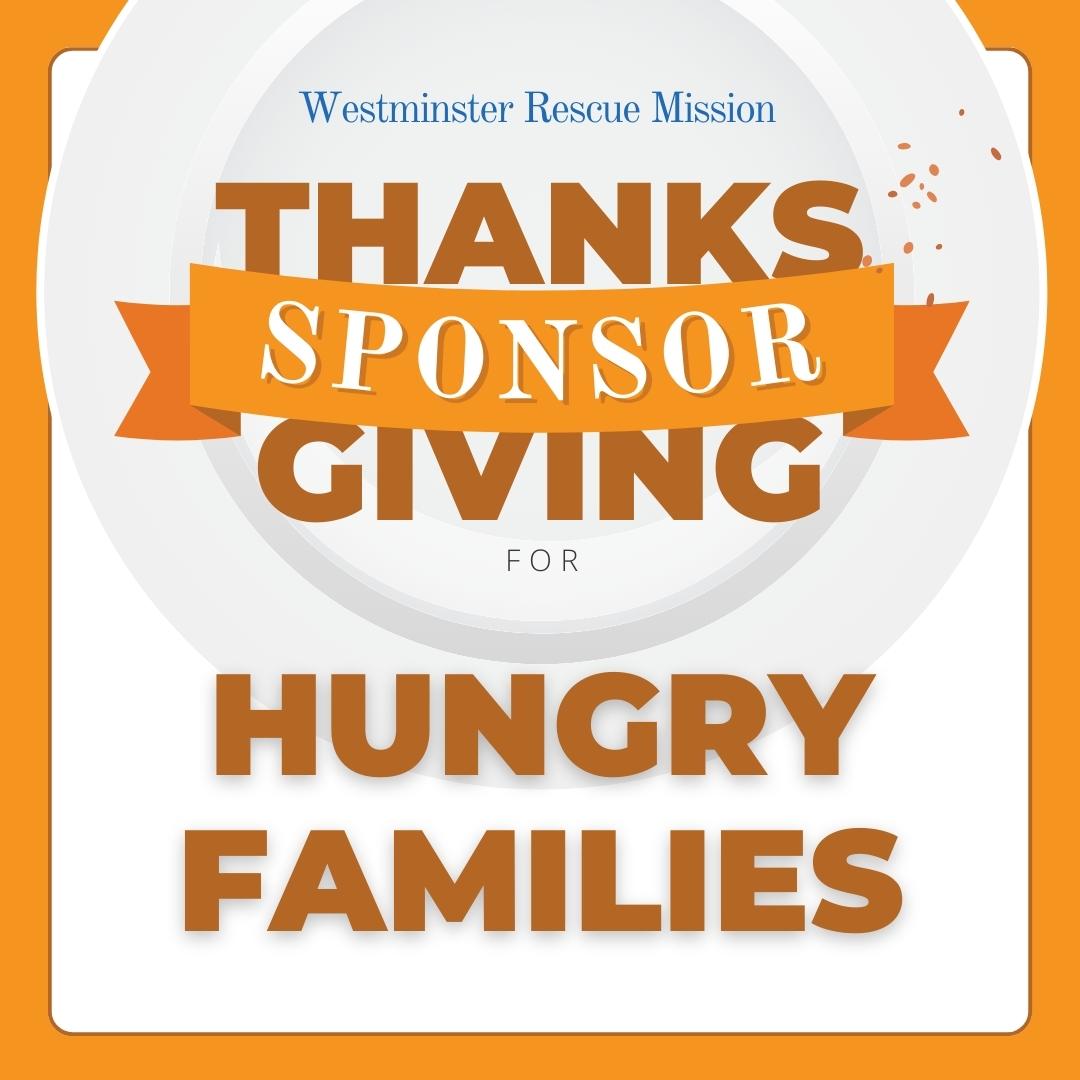 As the Thanksgiving season approaches, we at the Westminster Rescue Mission are excited to extend an invitation to you, our generous supporters, to join us in making a meaningful impact on our local community. This year, our mission is to support those who are food insecure in three distinct ways. Your contributions can help us achieve these critical goals and spread the spirit of gratitude and giving throughout our community.
Sponsor a $15 Complete Thanksgiving Meal: For just $15, you can sponsor a complete Thanksgiving dinner for a local family in need. Thanks to the support of the Maryland Food Bank, we have access to a limited number of subsidized holiday meals. Your donation will cover the cost of a Thanksgiving dinner that includes a turkey and a box of holiday sides, such as green beans, applesauce, cranberry sauce, instant mashed potatoes, stuffing, mac and cheese, collards, sweet potatoes, corn, turkey gravy, brownie mix, and corn muffin mix. These hearty meals will be distributed to food-insecure households, ensuring that they can gather around a table filled with the blessings of the season.
Thanksgiving Food Donations: Make a donation of food and help us extend our reach even further beyond the number of subsidized meals available. We're assembling additional Thanksgiving meal kits and could use more shelf-stable side dishes. These items can include canned vegetables, canned fruit, cranberry sauce, stuffing mix, mashed potato mix, muffin mix, flour, mac-n-cheese, cream soups, dessert mixes, and cooking oil. Donations can be dropped off at our main campus, Monday through Friday from 9:00AM – 4:00PM.
Support Our Operations: While Thanksgiving is a special time, our work continues year-round. Your donations are invaluable, as they not only provide for the holiday season but also help us sustain our ongoing efforts to alleviate hunger. We are dedicated to providing groceries to those in need and offering vital support through both the Mission Food Program and the Addiction Healing Center.
Your contributions, whether in the form of funds or food, can make an incredible difference — we are immensely grateful for your support in helping us make this Thanksgiving season brighter for all. Together, we can create a Thanksgiving to remember for our local community. Thank you for being a beacon of hope and compassion.