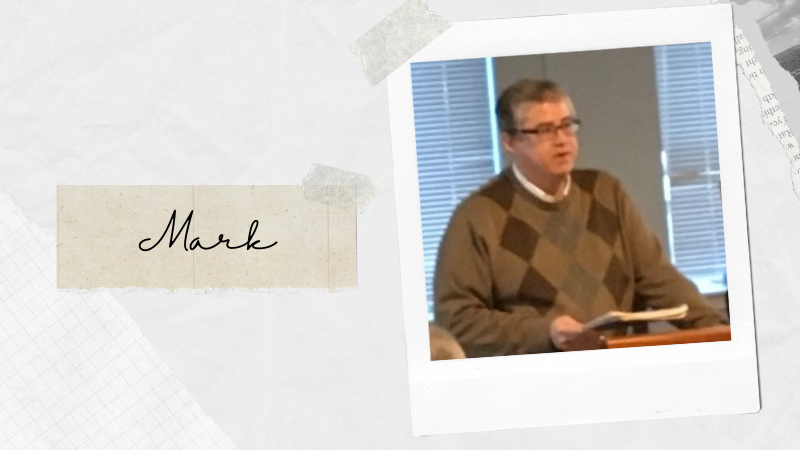 When I came to the Mission last April 11, I didn't know what to expect. I knew it was better than where I was coming from. For months of the past year, I had been isolating, feeling depressed and anxious. I thought about drinking and suicide. I knew God was there, but I felt so far away from Him. Why is it we can encourage others who are in a bad way and not judge them, but when it comes to ourselves, we are our harshest critic? The first step of the 12 Steps of AA includes acknowledging that my life had become unmanageable. I did know that in making the decision to come to WRM, my life was going to change. I didn't know how or in what ways. What I received right away was structure, which I desperately needed.
Before I came, I met with the pastor of my church. He came to visit me at the Mission, and he agreed it was where I needed to be. He said that my parish would look after my kids, and they have done that. It felt odd being in the Mission chapel at first, but I was accustomed to calling on God in times of need, such as when my marriage fell apart.
I knew He is found when we seek Him, but at the Mission I really came to understand that in my day-to-day life I did not often speak to Him in prayer or listen to Him in meditation. I have practiced here what I had learned before but seldom did – live each moment, stay in it, ask for help, do your best, admit your failure, celebrate success, be fully present, and love without calculating the cost.
I have met wonderful people at the Mission. I will always be grateful to the staff and the men who have walked this journey with me for their kindness. I ask God to relieve me of the bondage of self. I am not where I need to be and praise God that in His time, I will be the man He wants me to be.
God wants us to be at peace, He wants us to be joyful and He wants us to share what He so freely gave us. I love my children so much. Despite all the hurts they have suffered, they know that I love them. I thank God they also know how much God loves them. This is the most important truth of all.