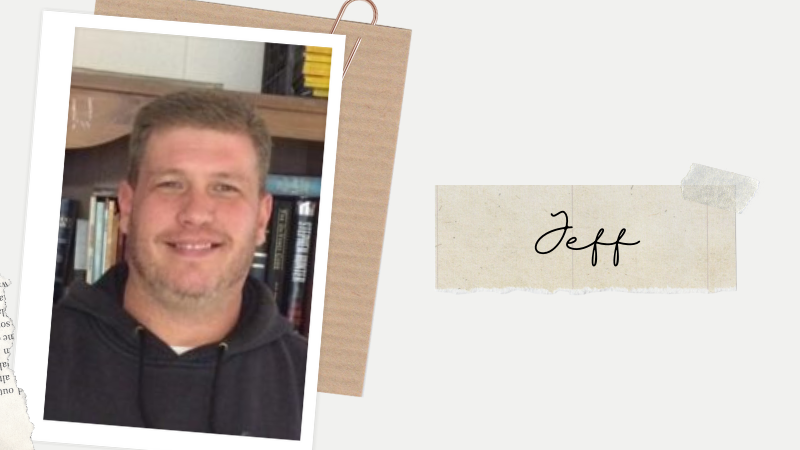 First and foremost, I give honor and glory to my Savior, Jesus Christ, who loved and saved a wretch like me.
My story begins as a young boy who desperately wanted love and affection from his father. By the age of three my parents had divorced and by age seven my mother had remarried. I did have a great childhood not wanting or needing anything except my father's love. During my high school years, I played sports and tried fitting in as best as I could, however there was always something missing. It was during my senior year a friend introduced me to God; I now realize the seed was planted then.
Shortly after graduation I was introduced to marijuana which I immediately took a liking to and began using whenever possible. By my mid-twenties I had started dating a co-worker and soon realized her entire family was caught up in the drug lifestyle. Before I realized it, I myself was living that lifestyle with much harder drugs than pot.
Over the next twenty years I was a functioning addict who had gone to several rehabs, had several relapses, was selling drugs and just surviving. I didn't know it, but I was dying inside. At this point I was an empty shell and cried out to God with what we call "foxhole prayers." I thought to myself there has got to be more to this "so called life" and if this is what it was going to be, I didn't sign up for this! I found myself a lonely 45-year-old man crying out for a change because within weeks I was about to be homeless, penniless and broken. Through a family friend I heard about the Mission and decided to come because I had no place to go and nowhere to look — but up.
Being at the Mission for these nine months and soon graduating, oh how I see that God has been in my life, in the past, the present and will be in the future. I truly believe God had to break me to complete brokenness to get my attention. I have hope today and plan to stay at the Mission until God leads me to move on. If you are truly ready to surrender and trust in God, I am here to say that your life will change for the better. One of my favorite scriptures is Philippians 4:13, "I can do all things through Christ who strengthens me." God saved my life through the Westminster Rescue Mission, and all praise and thanks be to Him.