Westminster Rescue Mission is dedicated to overcoming the growing problem of food insecurity and hunger in the northern and western region of Maryland. The Mission Food Program — the largest re-distributor of food in Carroll County — provides hunger relief through our distribution network and community outreach services in partnership with dozens of area agencies and charities.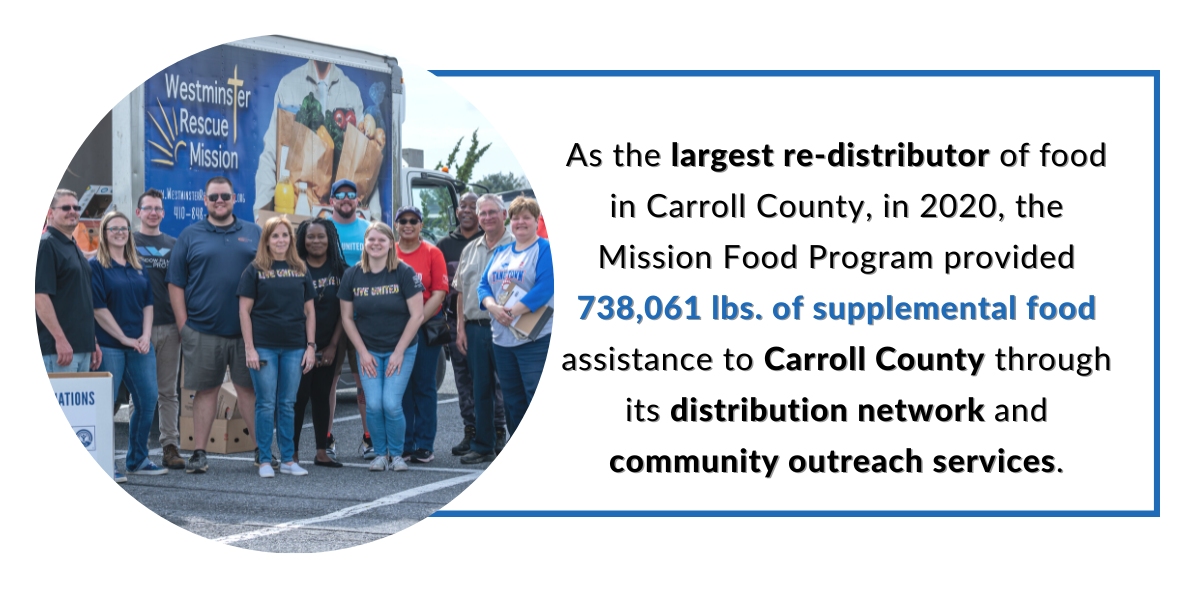 Participation in Mission Food Program & Who it Impacts
In 2020, Mission Food Program sourced 745,368 lbs of food from nearly 45 area stores and restaurants, redirecting the surplus food directly to the tables of individuals and families in need.
Join in and be a part of helping someone receive a warm meal today.
We are a distribution partner of the Maryland Food Bank. Our food program works with national and community partners such as United Way and other resources. Through a network of local churches, grocery stores, schools, charities, and agencies, MFP uses its local resources to reach more families in Carroll County.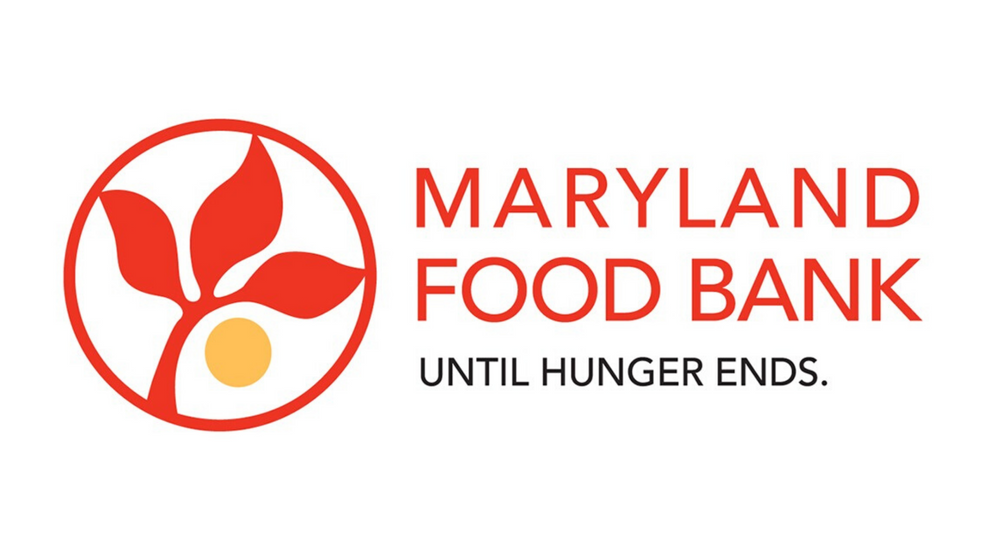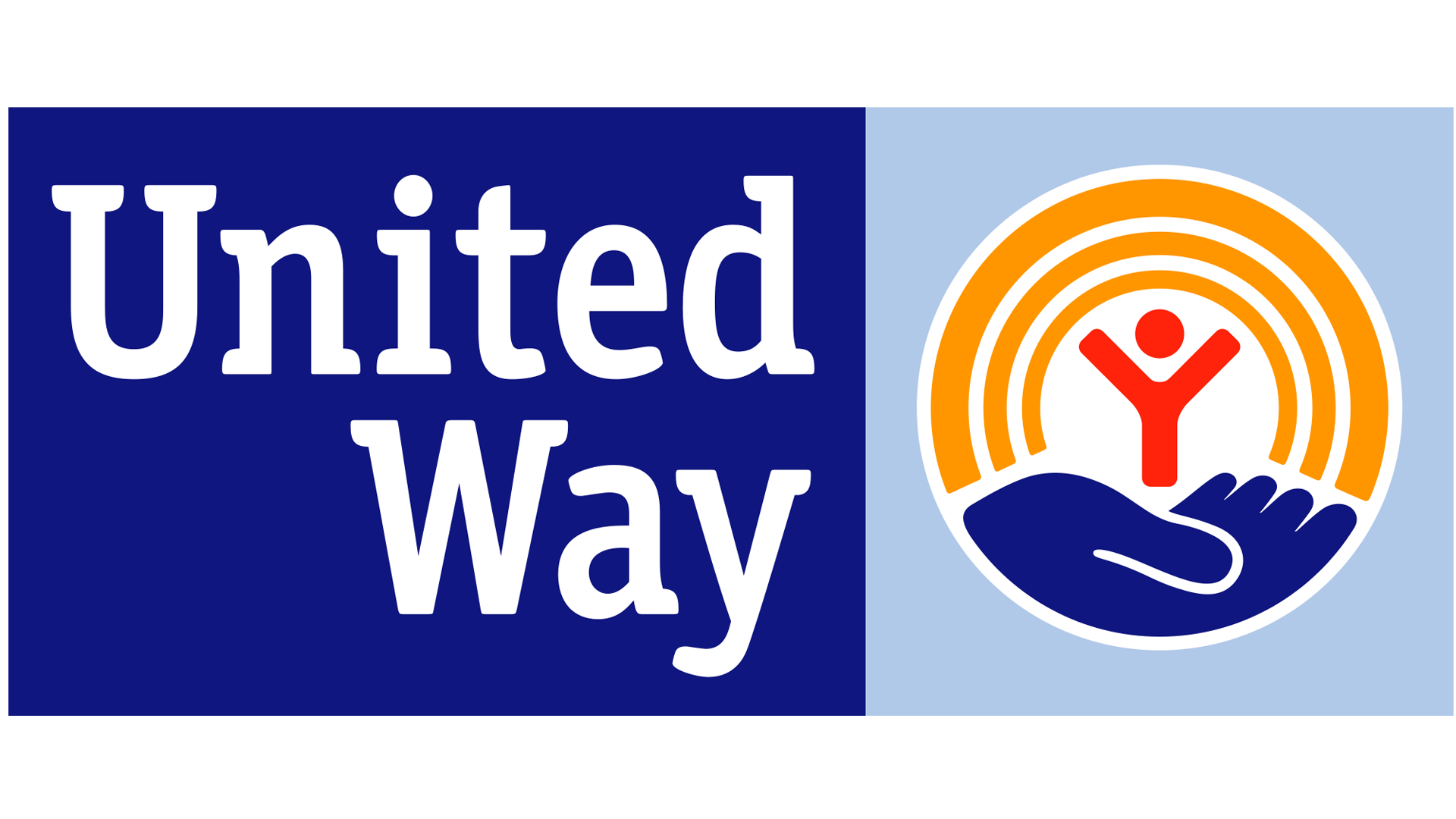 Did you Know...
More than 6500 families received food assistance from Mission Food Program at the end of 2020.
More than 300,000 central Marylanders are food insecure, and the number is growing.* (United Way of Central Maryland.)
More than 1 in 10 children in Carroll County are food insecure and 56% of those kids are ineligible for federal nutrition programs.* (Feeding America)
The United Way of Central Maryland's 2018 ALICE Report (Asset-Limited, Income Constrained, Employed) indicates that in communities including Westminster, Taneytown, and New Windsor, more than 34% of households cannot afford basic necessities including food
In 2020, the WRM provided 738,061 lbs. of supplemental food assistance to Carroll County through its distribution network and community outreach services, a 6.7% distribution increase from the previous year.
Now that you know... join in the fight against food insecurity right here at home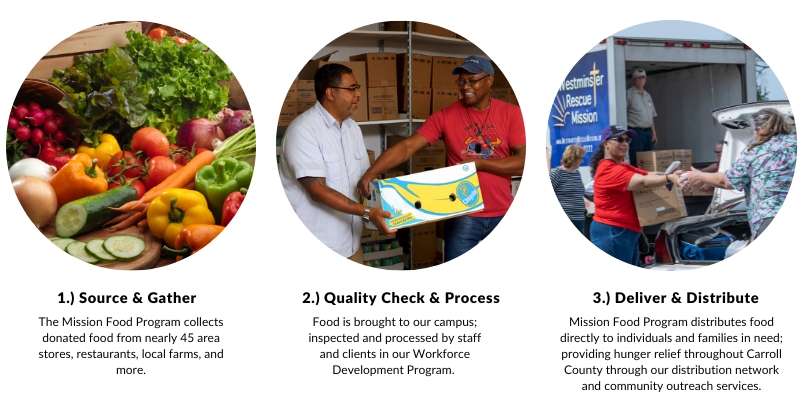 How the Mission Food Program works in conjunction with Workforce Development
A vital component of our Addiction Healing Center's treatment program is Workforce Development, in which our residential clients have the opportunity to learn both hard and soft vocational skills while working in our food program. This provides our clients with a clear pathway to certification and increased employment opportunities post graduation, that provide greater benefits and salary options as they continue their recovery journey. Learn more about Workforce Development and how this component of our treatment program interacts with the other service areas of the Mission.
MISSION FOOD PROGRAM RESOURCES
MFP Food Giveaways & Distribution Locations
Click the button below to learn more about our Mission Food Program food giveaways and distribution locations.
Carroll County Free Food Resource Guide
To provide additional assistance for our neighbors facing food insecurity, the Mission Food Program has worked with its partner organizations to develop a comprehensive guide of all the free food resources available in Carroll County. We welcome you to share this guide to help those you may know put more food on the table.
Host a Food Drive
Join forces with the Westminster Rescue Mission and our community partners by hosting a food or fund drive. By combining our efforts you can make a difference in the lives of so many families in need.
CONTACT INFORMATION
For inquiries please call or email
CALL: (410) 848-2222 x 130 Mon. – Fri. (9am - 4pm)
TEXT: (443) 547-8055
 IN NEED?
Are you a resident of Carroll County dealing with food insecurity? We're here to help. Contact us today.