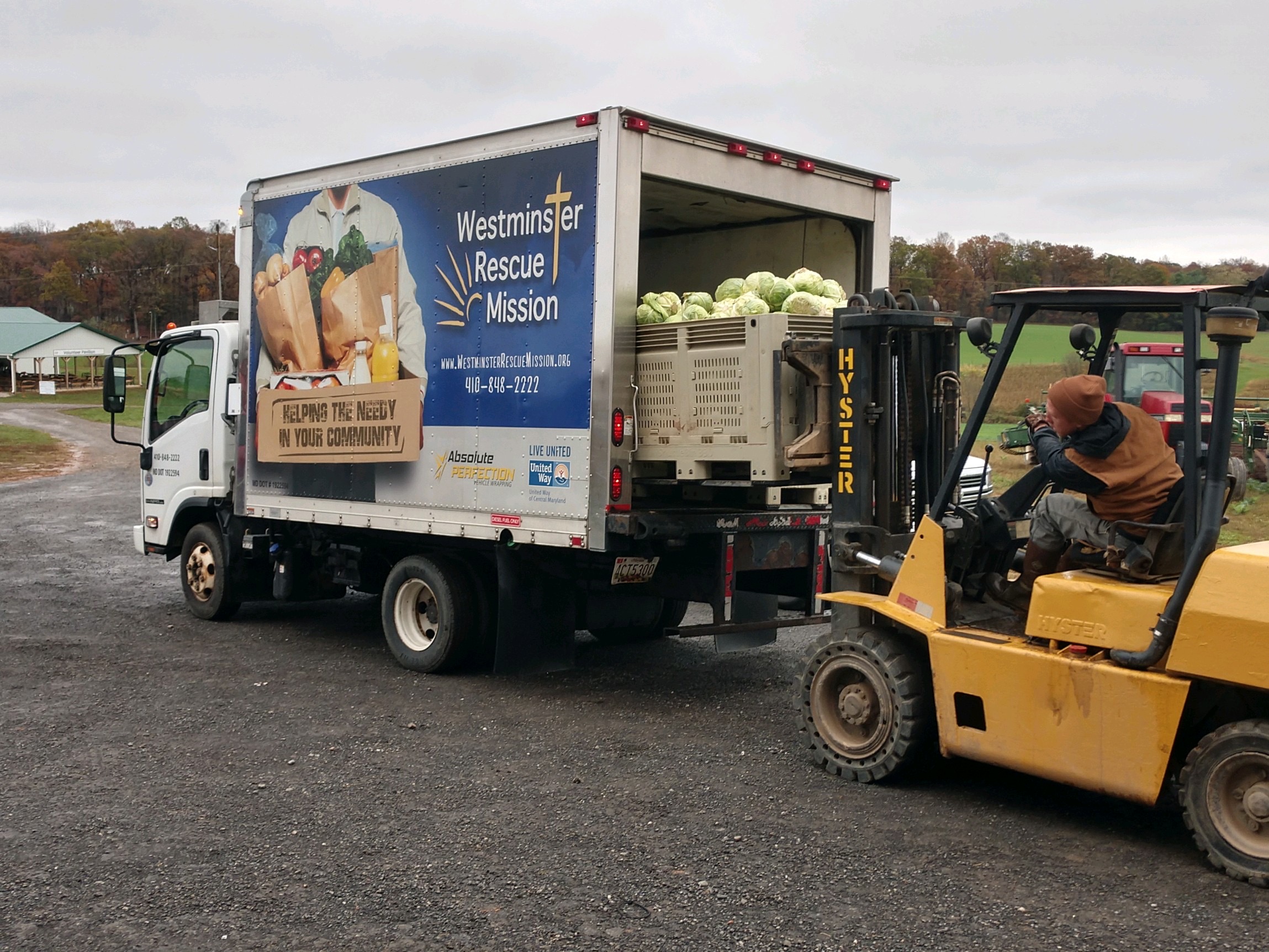 Work Therapy & Workforce Development
An integral part of AHC's long-term treatment program is work – both as a therapeutic measure, and as a workforce development intervention. When many clients reach our program, they have been out of work or have bounced around from job to job as a result of their addiction. They have missed opportunities to build their self-esteem, be a team member, and to feel the satisfaction of a job well done. While they are in treatment at the Mission, clients get a chance to problem-solve, to follow directions, to coach others on the job, to build confidence, and to be a part of something larger than themselves.
For a portion of most days, clients are engaged in hands-on work that supports the Mission's two areas of service to the community (the Addiction Healing Center, and the Mission Food Program), and activities to support their personal employment goals. Work is used as a therapeutic tool, but also as a means to an end – to get experience and to take steps to strengthen clients' ability to secure employment that will be a part of a life of recovery. Studies have shown that economic challenges caused by limited employment opportunities are among the primary causes of substance use relapse. The skills learned as a part of the work program, and the jobs that result from their workforce development efforts while in treatment, are all a part of living a clean and sober life.
Through our Workforce Development Program clients have the opportunity to overcome barriers for successful and sustainable employment - as we connect them to training, resources, and education – teaching them to be more productive in the workplace.
Our clients benefit from learning soft skills such as teamwork, focus, time-management, critical thinking, decision-making, adaptability, and other skills in an atmosphere of training and encouragement.
| Hard Skills | Soft Skills |
| --- | --- |
| ServSafe Certification | Integrity |
| Retail merchandising | Reliability |
| Warehouse management | Effective communication |
| Machine Operation | Open-mindedness |
| > Skidsteer | Teamwork |
| > Forklift | Creativity |
| > Baler | Problem-solving |
| > Landscaping | Critical thinking |
| Environmental services | Adaptabliity |
| Personal financial Literacy | Willingness to learn |
| Cash flow management | Empathy |
| Computer/app operation | Personal accountability |
| Safety in the workplace | |
| Typing | |
Certifications, Hard Skills, and Benefits
Clients in our program can become certified as a ServSafe Food Handler. The benefits of this two–year certification include more job opportunities. Many restaurant owners are looking for cooks and chefs who already have their ServSafe certificate. With this certification, clients also have the ability to increase their earning potential and qualify for better jobs in the food industry.
Through our Mission Food Program, clients gain vocational experience using our industrial machinery including the skid steer, baler, and forklift. This training and work experience provide a path for gainful warehouse employment after their time in our program.
Our Workforce Development Program works in conjunction with the Business Employment Resource Center (BERC) in securing further education, apprenticeships and sustainable employment for each of our clients, post-graduation.
2020 Workforce Development Statistics
%
of our Addiction Healing Center clients attained sustainable employment, post graduation.
%
of AHC's post-graduates received social security benefits.
hours of experience on the skid steer or forklift during the program, on average per client.