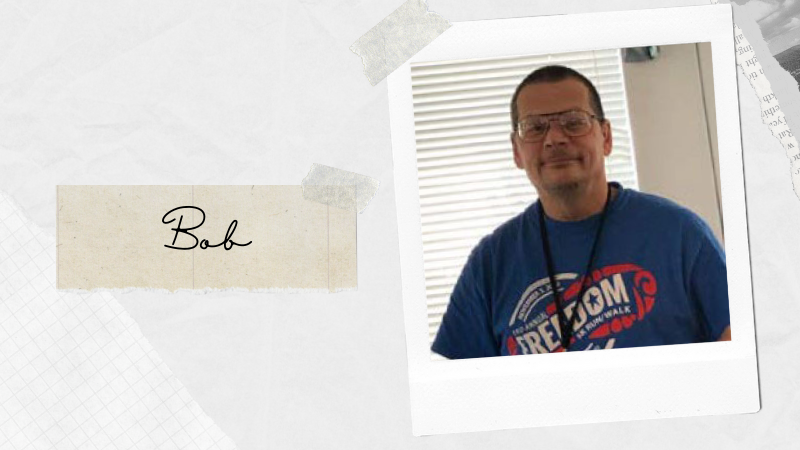 Somewhere around 13 years of age I started to sneak drinks out of my mom's liquor cabinet. The older I got, the more I drank. I graduated from school and joined the army. I grew up and became a man, so I thought, but I was pursuing a career as a professional drinker. It also gave me the courage to seek out women. By age 19, I was married and had a son. Within 5 years, I was divorced and paying child support, and drinking. I didn't have a problem – it was everyone else's problem.
I was married for the second time in 1988, but my wife was battling her own demons over prescription meds. Two addicts could not be under the same roof. I moved out and bounced into adultery; our marriage ended when she found out about the affair, and she committed suicide. Now I was drinking to relieve the pain. I was given an intervention by my family, and I managed to stay sober, going to AA, for a few years.
My third marriage resulted in two lovely daughters. I thought it was a good marriage until I came home one day to find my wife with my best friend. There was more cheating, and I returned to drinking because I had an excuse. My wife left me, and my daughters paid the price. I was not there for them.
My life took another bad turn when we lost our home to a fire. Now I became homeless. One rainy night, I felt hopeless and desperate in a church parking lot, and I cried out to God. The caretaker of the church heard me. Thank God! I was put in touch with the Westminster Rescue Mission within 72 hours.
My new life began here on August 13, 2018. I was 57 years old and learning about life all over again. This time it is with a purpose. I had made the decision to be honest and to allow God into my life. I was a broken man when I arrived, and now I am a grateful believer in Jesus Christ.
Prior to coming here, I had no interaction with my family. Through the Mission and recovery, I have reconciled with my children and apologized to their mother. I wrote a letter to my mother also. To my mom I wrote that even though our relationship was hard, I forgave her and I was grateful to her and I know she loved me. "Hi mom, I finally did something right, and Christ is in my life." I think I've seen miracles, and my testimony is one of them. Change begins from the heart. "For it is by grace you have been saved, through faith and this is not from yourselves, it is the gift of God." (Eph 2:8)